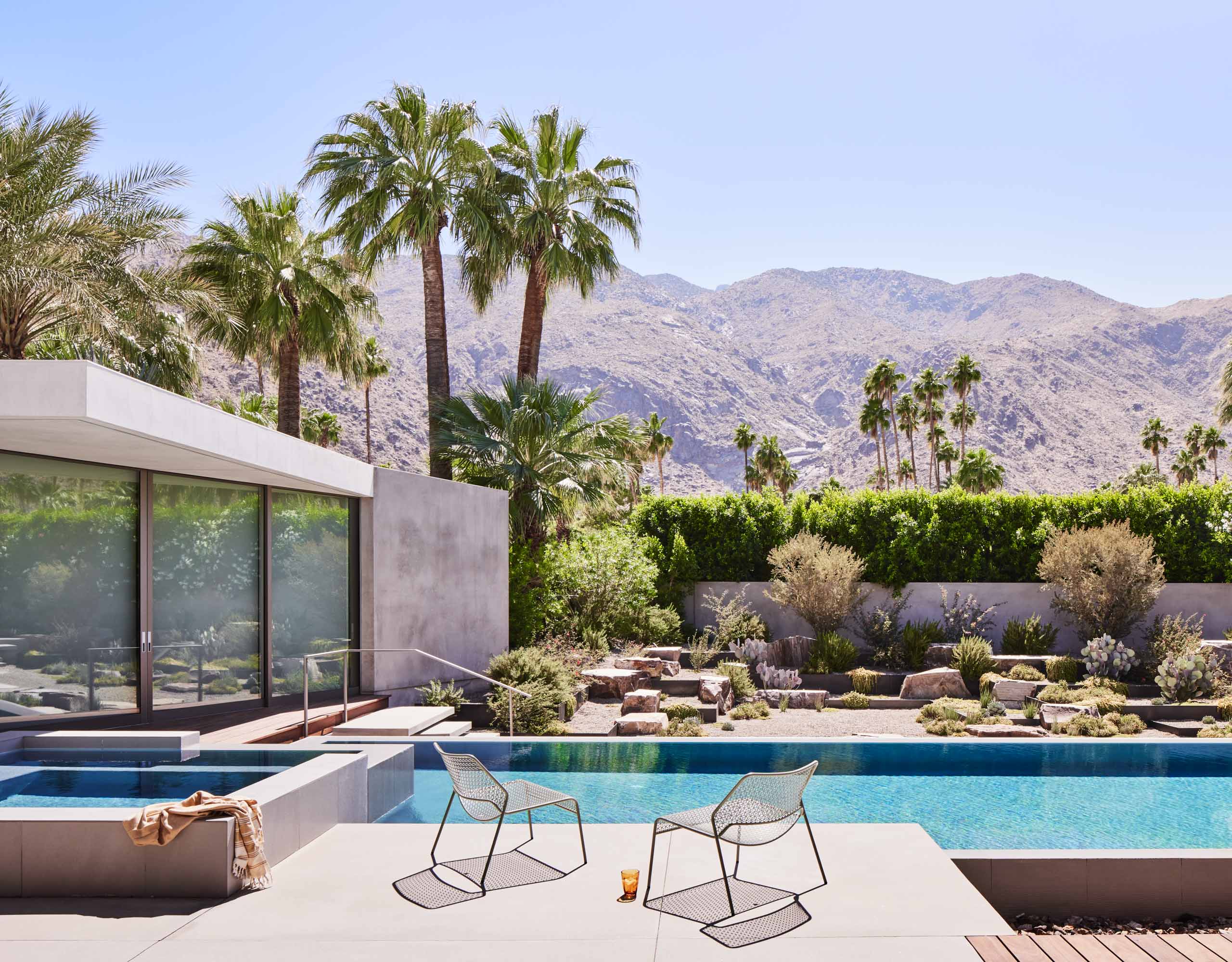 Slot Canyon
Palm Springs, California
Architecture

/

Landscape Architecture

/

Interior Design
Nestled at the foothills of the San Jacinto mountains, Slot Canyon sits naturally among the desert landscape. The design pays homage to the clean lines of mid-century architecture while incorporating modern elements. Designed as a series of pavilions, the home weaves a story of connectivity between interior spaces and the surrounding landscape. An expressive, floating roof unifies the pavilions and introduces an interplay of light and shadow that extends this indoor-outdoor connection to the home's primary spaces.
Collaborators
W W Design & Construction, Inc.
/
General Contractor
eSquared Lighting Design
/
Lighting
Bennett Puterbaugh Design, Inc.
/
Landscape Architecture
The pavilions are stitched together by a series of bridges and arroyos that allow the landscape to spill through the home for a biophilic experience.
All social spaces maximize sunset views over the mountains, while meditative gardens and rooms on the opposite side of the home are lively with morning light.
Sleek, modern furniture and finishes add warmth and texture that emulate the natural surroundings.