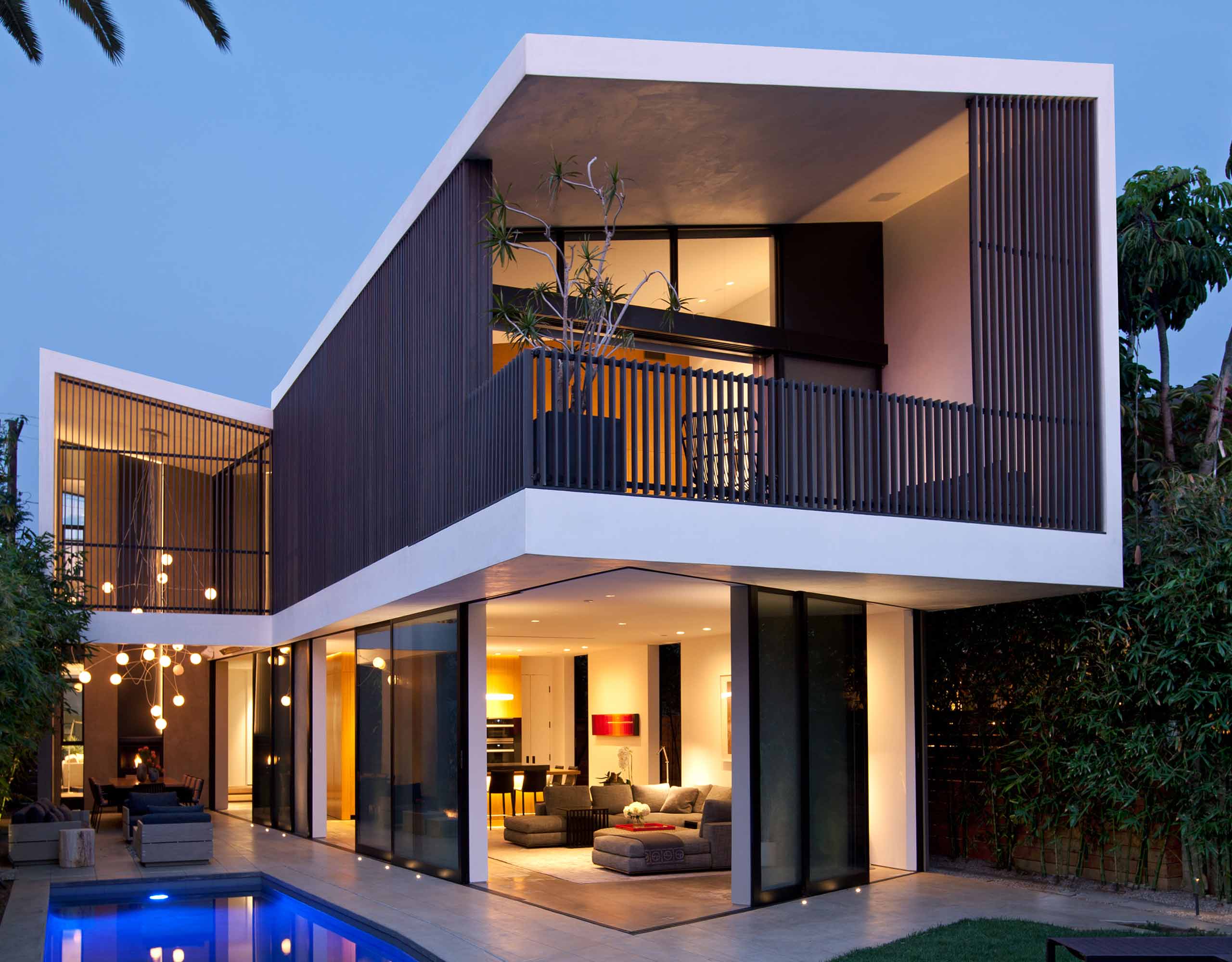 Ocean Breeze House
Venice, California
Architecture

/

Landscape Architecture

/

Interior Design
This client's "dream house" is designed specifically for the Venice lifestyle. These indoor-outdoor spaces take advantage of every inch of an extremely narrow lot. Every room opens onto the outdoors, making the home feel like a garden pavilion. Minimal but elegant landscaping in the side yards maximizes the feeling of openness.
Collaborators
Boardwalk Builders
/
General Contractor
eSquared Design
/
Lighting Design
A long swimming pool and infinity-edge spa carry the feeling of expansiveness all the way to the guest house at the back of the lot.
Sliding glass doors between the central entertaining space and the pool disappear completely behind the exterior walls when completely open.