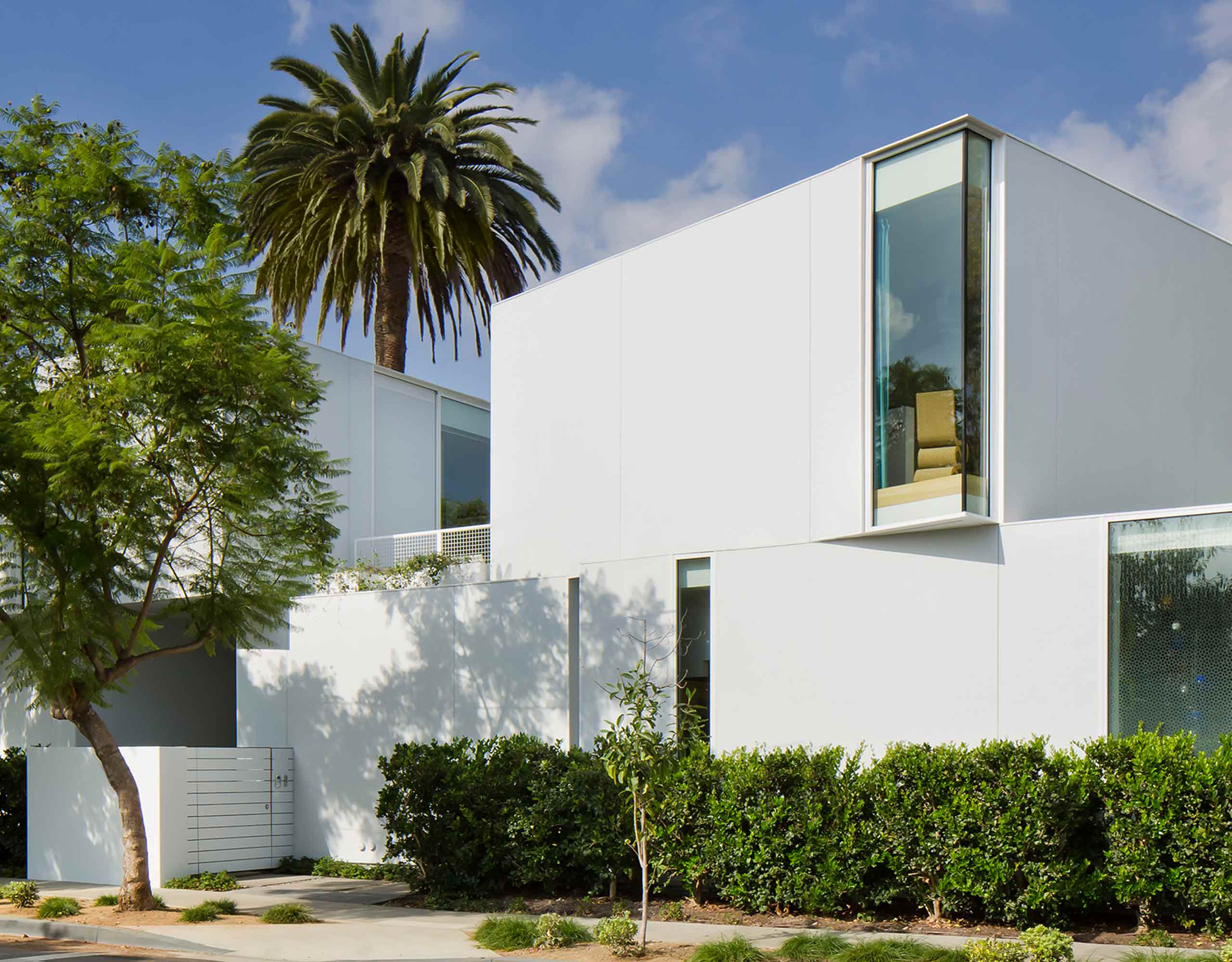 Shifting Boxes
West Hollywood, California
Architecture

/

Landscape Architecture

/

Interior Design
What looks at first glance like irregular stacked blocks is actually quite purposeful: the blocks are rotated to provide maximum privacy for two townhomes, each with a second-floor bedroom and a roof deck. The urban site lacks grand vistas, so we angled the blocks to deliver views into a common garden in the center of the property.
Collaborators
TIS Construction Services
/
General Contractor
Clark Cowan
/
Landscape Contractor
Rotating the blocks make them read as individual rooms, and make the homes feel less imposing than other two-story homes in this residential neighborhood.