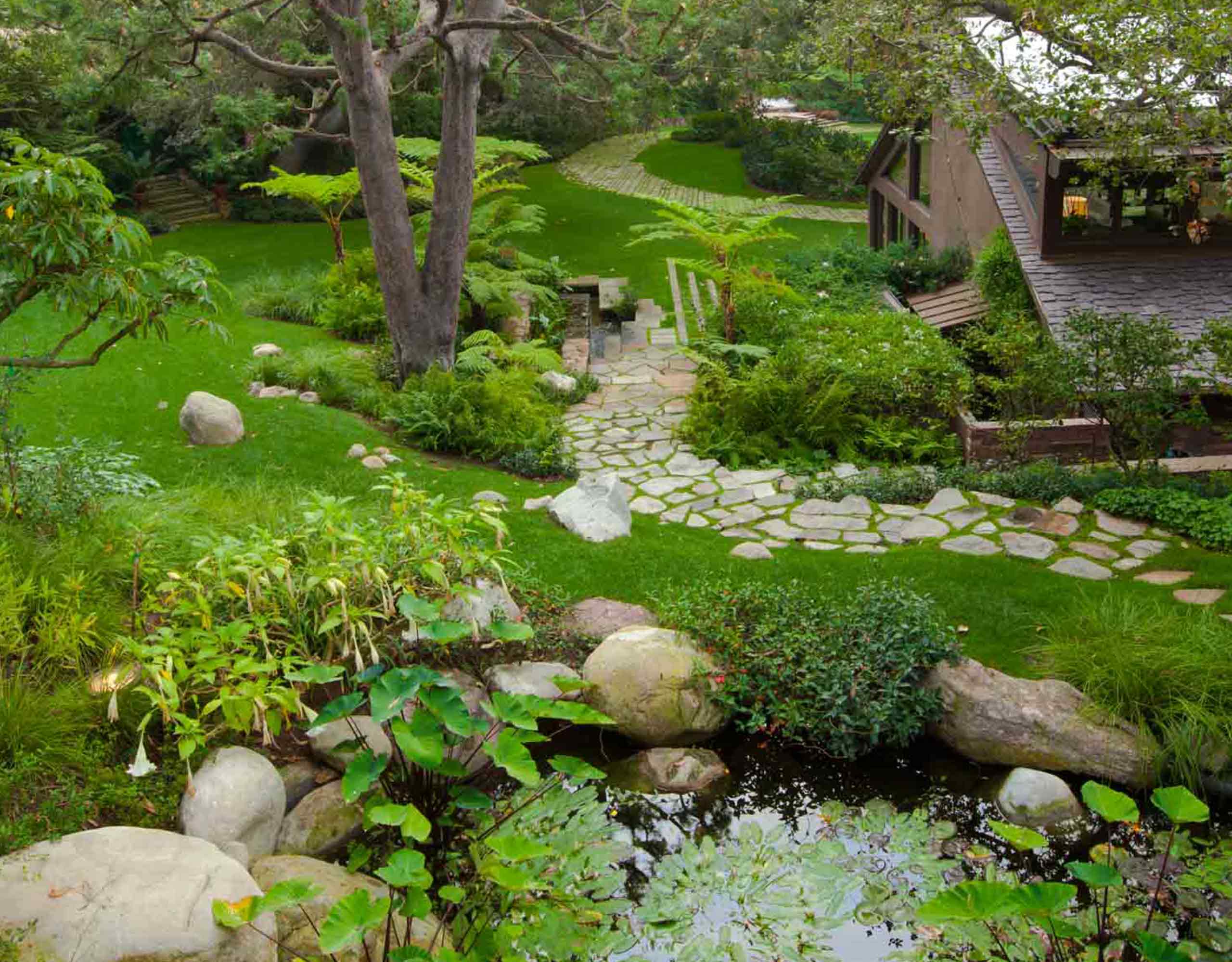 Terraced Hideaway
Beverly Hills, California
Water is an essential element in the design of this terraced canyon garden. Waterfalls cascade down the slope of the canyon, pooling in naturalistic ponds framed by stone walls. The multi-sensory design firmly establishes a sense of place. Plantings of camellias, azaleas, and rare flora combine with a pond-like swimming pool and a creek to create an expressive, verdant garden alive with babbling sound of water, deep green tones, and the glint of shimmering sunlight.
Collaborators
Clark J Cowan
/
Landscape Contractor
Arya Group
/
General Contractor
The expanse of this garden reveals itself slowly through intimate nooks, hidden vignettes, and cascading flora within this deeply secluded hideaway.