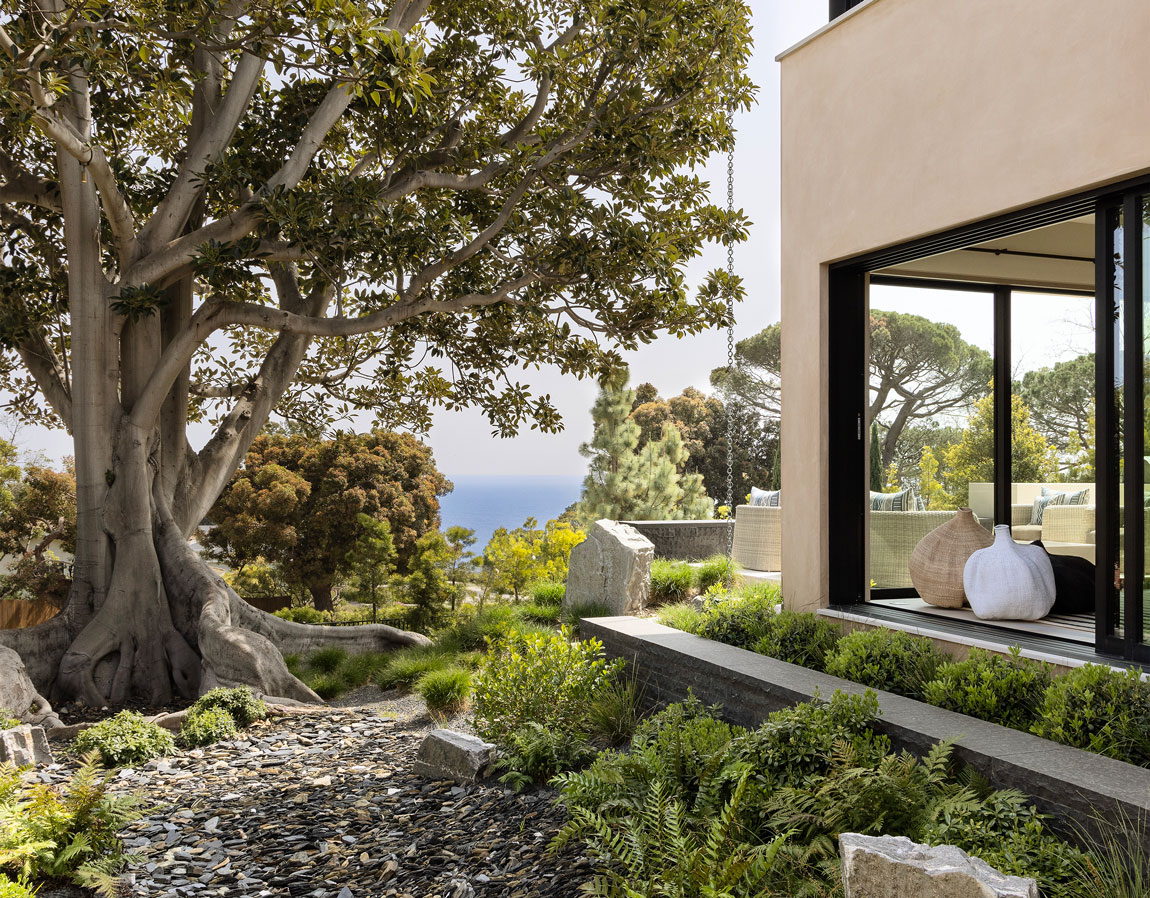 Palisades Vista
Pacific Palisades, California
Palisades Vista's dynamic landscape creates an immersive experience in dialogue with expansive views of the Pacific Ocean. Inspired by the serenity and formal language of Japanese Zen gardens, dry river slate meanders through lush plantings to create a visual path to the property's existing Ficus tree. Verdant, native plantings and refined stone wind around the residence, creating moments of interest across numerous gardens, an olive tree orchard, and turf lawn. Outdoor dining and entertaining terraces showcase views of the ocean, extending the property's peaceful ambiance.
Collaborators
Shigetomi Pratt Architects & Hugh Huddleson
/
Architect
Stewart Edward Allen
/
Interior Design
Hanover Builders
/
General Contractor
James H. Cowan & Associates
/
Landscape Contractor
Fluidity
/
Pool and Water Feature
A tranquil water feature terraces down to an infinity pool and spa, creating the illusion of one expansive body of water.
The adjacent hillside slope is planted with native species and perennials, providing a renewed habitat for pollinators.