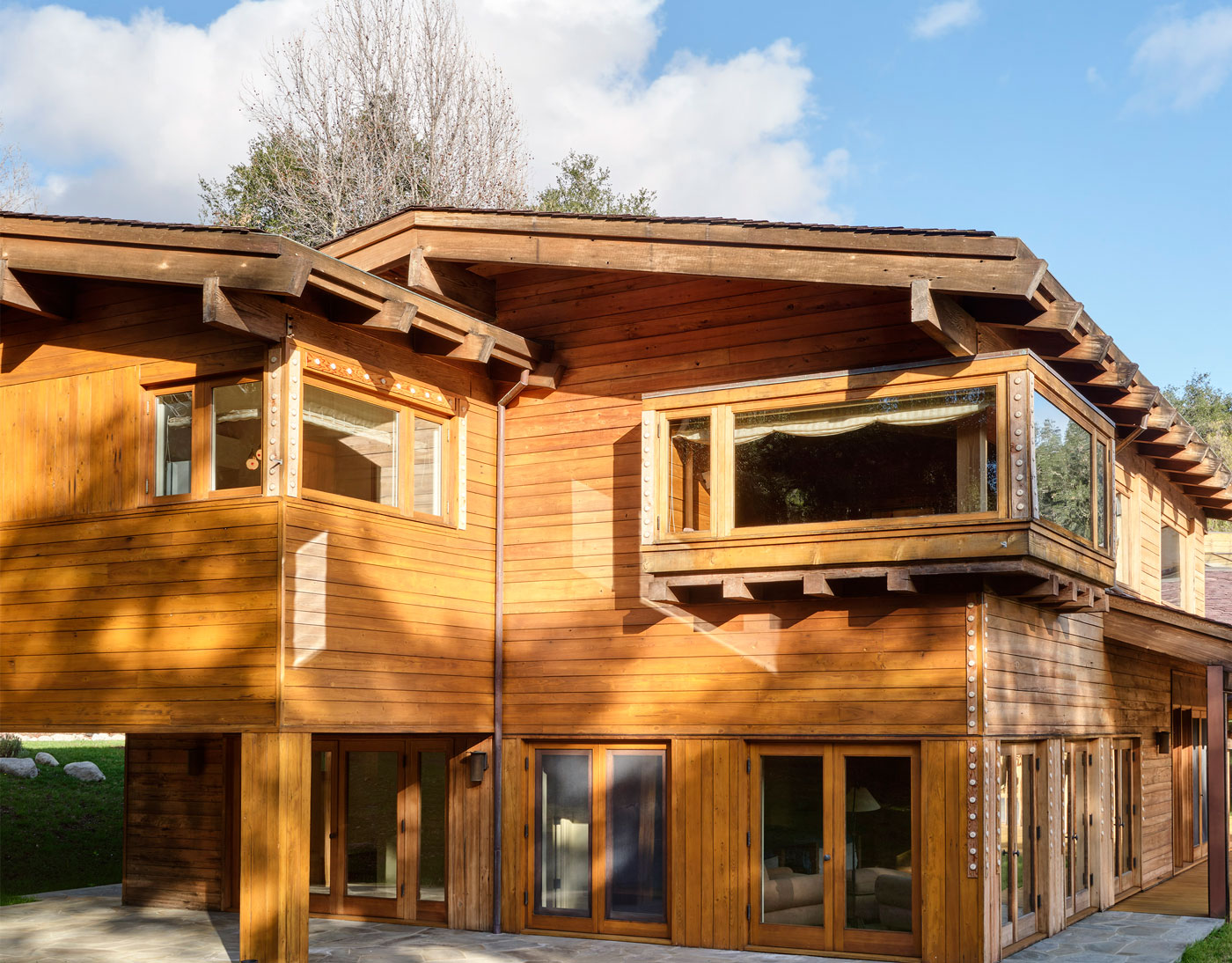 Malibu Ranch
Calabasas, California
Architecture

/

Interior Architecture
Malibu Ranch creates an immersive experience for its occupants, adapting the ranch typology in response to the site's terrain. Natural light is an integral component of the design, amplified by skylights, clerestory windows, porches, and a layout aligned with the sun's position throughout the day. The resulting ambiance provides a sense of physical comfort, balancing a grand atmosphere produced by its heavy timber structure with warm materials that invite visual connections to the surrounding mountain views.
Collaborators
Fort Hill Construction
/
General Contractor
Mark Jacksen Illumination
/
Lighting Design
Trevor Tondro
/
Photographer
A vernacular of box-like porch elements introduces various intimate spaces, including a custom fireplace that serves as the focal point of the home's two wings.
Built almost entirely of reclaimed lumber, the house acts as a device that regulates and optimizes light and ventilation while evoking the atmosphere of the site's natural beauty.